Welcome to our expert's page, where we introduce you to the brilliant minds behind our state-of-the-art XAI-enabled cloud solution platform.
Here, you'll gain unparalleled access to insights, trends, and best practices that are shaping the future of cloud-based AI solutions.
Nitin Kavade:
Senior AI Product Manager
With a solid engineering foundation spanning over 15 years, Nitin Kavade has distinguished himself in engineering design, equipment selection, and technical bid evaluation within the Oil and gas, Refineries, LNG, and Petrochemical sectors. His expertise in assessing critical plant machinery and packages has been instrumental in leading prestigious projects around the world, cementing his status as an industry expert.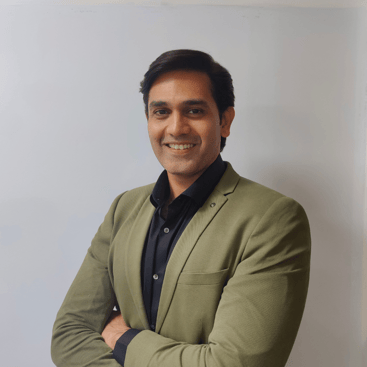 His tenure at notable firms like GS E&C, Reliance Industries Limited, Mott MacDonald, and Praj Industries reflects a trajectory of excellence and innovation. At Mintmesh, Nitin has been instrumental for the past two years, steering the engineering vision and product roadmap with an adept understanding of market strategies and industry demands.
As a Senior Product Manager, Nitin is at the vanguard of developing a cutting-edge B2B AI-based assistive product. He uniquely combines his deep engineering insights with the latest in AI and Machine Learning, specializing in the application of Large-Language Models (LLMs). His product-led approach—backed by a specialized certification—ensures a customer-centric development philosophy, while his expertise in product analytics drives data-informed decision-making.

Nitin's dedication to his craft is underscored by his pursuit of a professional certificate in product management from ISB, Hyderabad. His transition from a Principal Engineer to a Senior AI Product Manager epitomizes a passion for harnessing AI to revolutionize engineering across various sectors. Nitin's blend of passion, experience, and forward-thinking vision positions him as an indispensable ally in the quest to redefine engineering innovation.