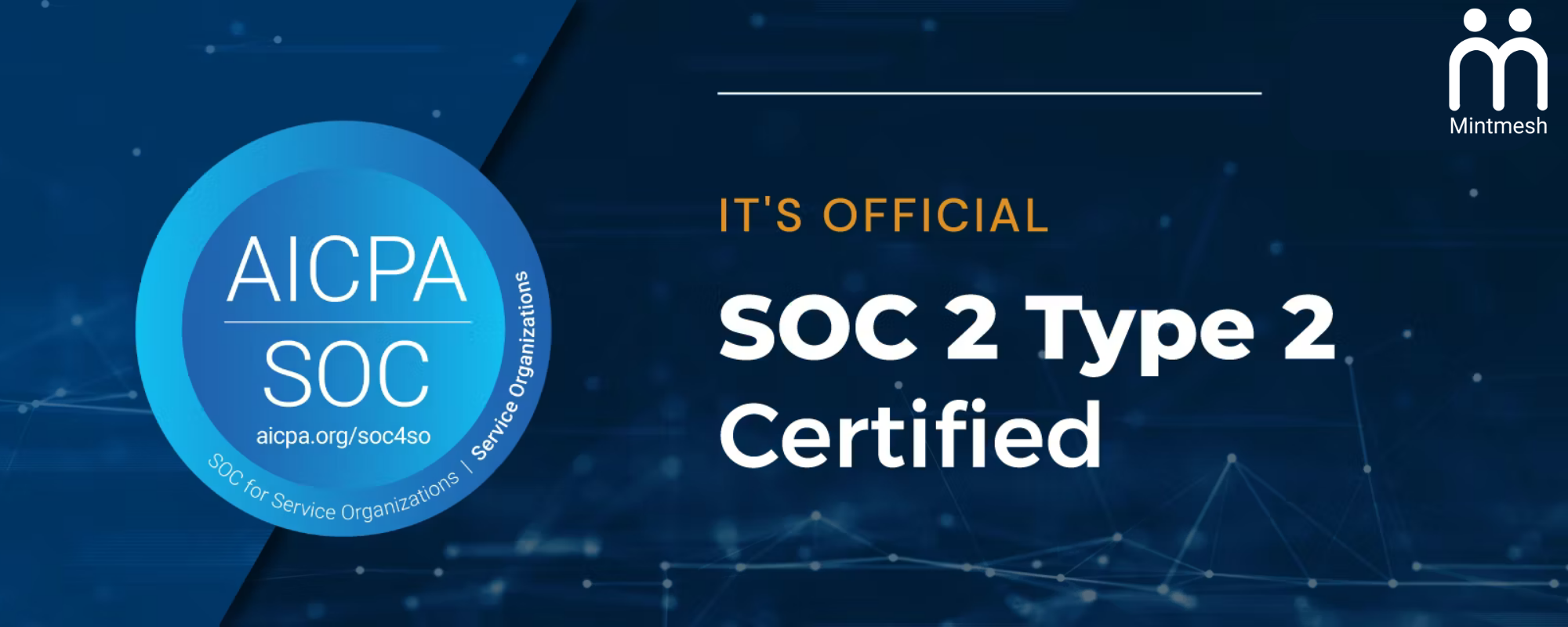 When it comes to protecting the peace of mind of our customers, we don't settle for anything less than the gold standard.
We Thrive On Your Trust
In today's age, the alarming surge in data breaches necessitates organizations to adhere to stringent security standards to safeguard data privacy, ensure protection, and maintain regulatory compliance. The consequences of inadequate security measures extend beyond financial losses; they can result in the loss of clients, damage to reputation, and the erosion of hard-earned trust.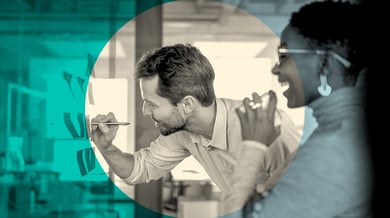 Security is not a short-term endeavor, either. These compliance processes proactively address any vulnerabilities before they evolve into significant problems.
At Mintmesh, our foremost objective is to create an environment where your data remains secured & preserved, and your peace of mind is placed in capable hands.
Some time ago, we proudly shared a significant achievement in our security measures, which showcased the effectiveness of our internal controls through SOC 2 Type 1 compliance.
Now, we are excited to announce our latest accomplishment: SOC 2 Type 2 compliance.
Discover the significance & why it should matter for the Engineering Procurement & Construction (EPC) sector.
What does SOC 2 Type 2 compliance mean?
SOC 2 Type 2 is a certification granted by the American Institute of Certified Public Accountants (AICPA) to organizations that meet their strict security standards. This certification involves a comprehensive audit conducted by an external auditor to assess various security controls. These controls include data encryption, risk assessments, access controls, and more.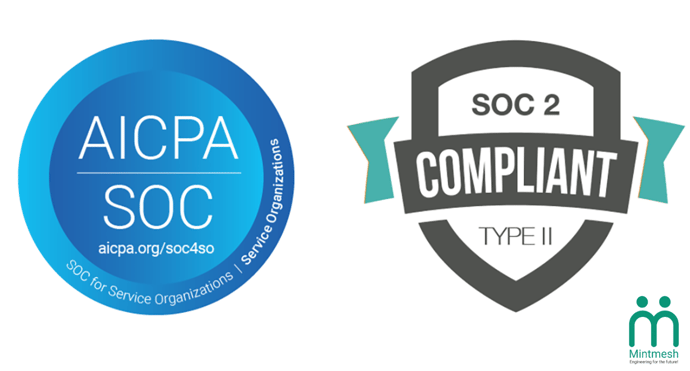 As part of the audit process, the auditor assesses various aspects of the company's operations. This includes evaluating the effectiveness of their incident response plan, their methods for backing up and recovering data, and their capability to maintain uninterrupted service availability. Additionally, the auditor examines the security practices employed by any third-party organizations that the company collaborates with. Achieving SOC 2 Type 2 certification requires demonstrating proficiency in all these areas.
After undergoing a meticulous audit of our security practices over a significant period, we are thrilled to announce that we have officially attained SOC 2 Type 2 compliance. This achievement signifies the following:
a) We prioritize your privacy and peace of mind.
b) We have implemented effective measures to safeguard your information.
c) We have made substantial investments in the necessary infrastructure to meet these standards.
Our commitment to achieving SOC 2 Type 2 compliance reflects our dedication to providing your sensitive data with the highest level of security and protection.
Difference between SOC 2 Type 1 and SOC 2 Type 2 compliance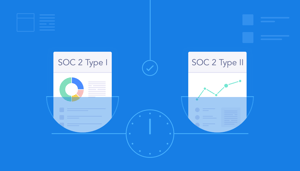 SOC 2 Type 1 compliance assesses the effectiveness of a company's security practices, while SOC 2 Type 2 compliance goes a step further to verify that these practices are diligently implemented and continuously monitored over the period of time.
Attaining SOC 2 Type 2 compliance holds significant importance because it signifies more than just meeting the basic security requirements. It assures that the company is wholeheartedly embracing and adhering to robust security measures.
This ensures peace of mind, knowing that the company's commitment to safeguarding sensitive information is not merely theoretical but actively practiced.
Continuous evolution
Our achievement of SOC 2 Type 2 compliance serves as a testament to our unwavering commitment to prioritize the security of your data, as well as that of your vendors. We are dedicated to delivering an unparalleled experience, ensuring that you receive the best-in-class protection at all times.
Read more about RUDY's seamless integration and technology capabilities.