Welcome to our expert's page, where we introduce you to the brilliant minds behind our state-of-the-art XAI-enabled cloud solution platform.
Here, you'll gain unparalleled access to insights, trends, and best practices that are shaping the future of cloud-based AI solutions.
Deepak Joseph:

AI Program Manager
Deepak Joseph is a talented Mintmesh expert, specialized in project management, and stakeholder management. As a Technical Program Manager, Deepak has undertaken the significant responsibility of overseeing Technical Program Management for Rudy for Engineers and Process Improvement programs in the Delivery team. His dedication to continuous process improvement has enhanced operational efficiency and quality outcomes.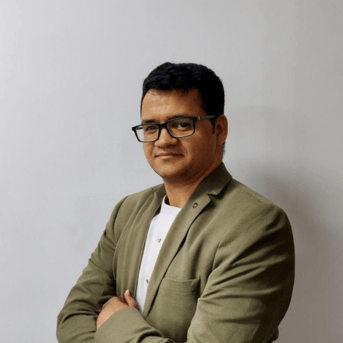 Before this tenure at Mintmesh, Deepak served in different functions at EY, including Security Operations, Identity Analytics and Automation, and Robotic Process Automation. He has undertaken projects to improve the Process and reduce man-hours like the Six Sigma Yellow belt project aimed at reducing the hours spent reconciling expired user accounts in the infrastructure.
He was one of the first team members to be inducted into the Account Provisioning troubleshooting team that was formed during a massive IBM Domino to Outlook Migration program. His appetite for automation and process has made him identify areas of improvement and solutions for those as well with ease.
Deepak's knowledge extends to the world of AI and ML, where he excels in Generative AI, NLP, data set preparation, and experimentation.
Deepak's career is a testament to his outstanding project management capabilities, technical prowess, and dedication to advancing automation and security measures in the organizations he serves. His versatile skills and unwavering commitment make him an invaluable asset to Mintmesh and any team fortunate enough to have him.