Welcome to our expert's page, where we introduce you to the brilliant minds behind our state-of-the-art XAI-enabled cloud solution platform.
Here, you'll gain unparalleled access to insights, trends, and best practices that are shaping the future of cloud-based AI solutions.
Shammi Apurva:

AI Product Manager


Shammi Apurva, a Mechanical Engineer who has seamlessly bridged the worlds of traditional engineering excellence and cutting-edge AI-driven solutions. With a Bachelor of Technology in Mechanical Engineering, Shammi embarked on a journey that would redefine the landscape of Engineering, Procurement, and Construction (EPC). His remarkable career is an example to adaptability, innovation, and a relentless pursuit of excellence.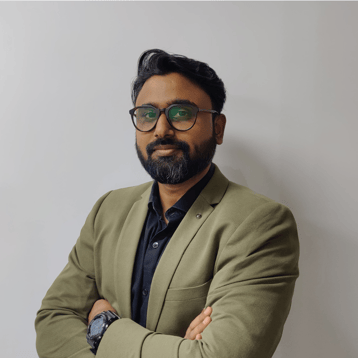 Shammi's journey began with McDermott International Inc, where donned the hat of Rotating & Package Engineer. His areas of works include engineering design, equipment selection, vendor selection review and management, inspection activities. His unwavering commitment to excellence extended to supervising junior engineers, shaping the next generation of EPC professionals. He has also worked with a company named Bechtel Corporation, where his expertise helped him to move ahead in the Rotating and Package field with both companies, he got the exposure of working on various projects of the different sector, including Oil & Gas, Refineries, Petrochemicals, and LNG plants.
Identifying the problem of involving manual work processes and digital transformation, intrigued him to seek and implement a solution. He discovered that Artificial Intelligence (AI) held immense promise with its supervised learning model.
Shammi transitioned and embraced a pivotal role as an AI Product Manager. This shift marked the onset of a new era in EPC for digital transformation. Shammi's mandate was clear to lead the digitalization and automation of engineering folks for their current work and to start with it is automation of doing bid evaluation of equipment driven by AI and ML-powered tools. His accomplishments include collaborating with cross-functional teams to deliver high-quality products, conceptualizing and developing new features/capabilities, and gathering and prioritizing customer feedback. In essence, he is crafting the future of EPC with AI at the forefront.
Shammi Apurva's credentials are a testament to his commitment to growth and innovation. He holds certifications in "Product-led Growth" and "Product Analytics" from Pendo.io, showcasing his mastery in Product Management. Moreover, he is a certified "Digital Transformation" and "Project Management" professional, equipped with the knowledge to navigate the digital landscape of EPC. His "Sustainability Strategies" certification adds a unique dimension to this expertise.
Shammi Apurva's journey is an awe-inspiring narrative of evolution, where traditional engineering meets the digital era. His passion for excellence, innovative spirit, and adaptability make him a pioneer in the dynamic world of EPC, where AI-driven solutions are shaping the future.